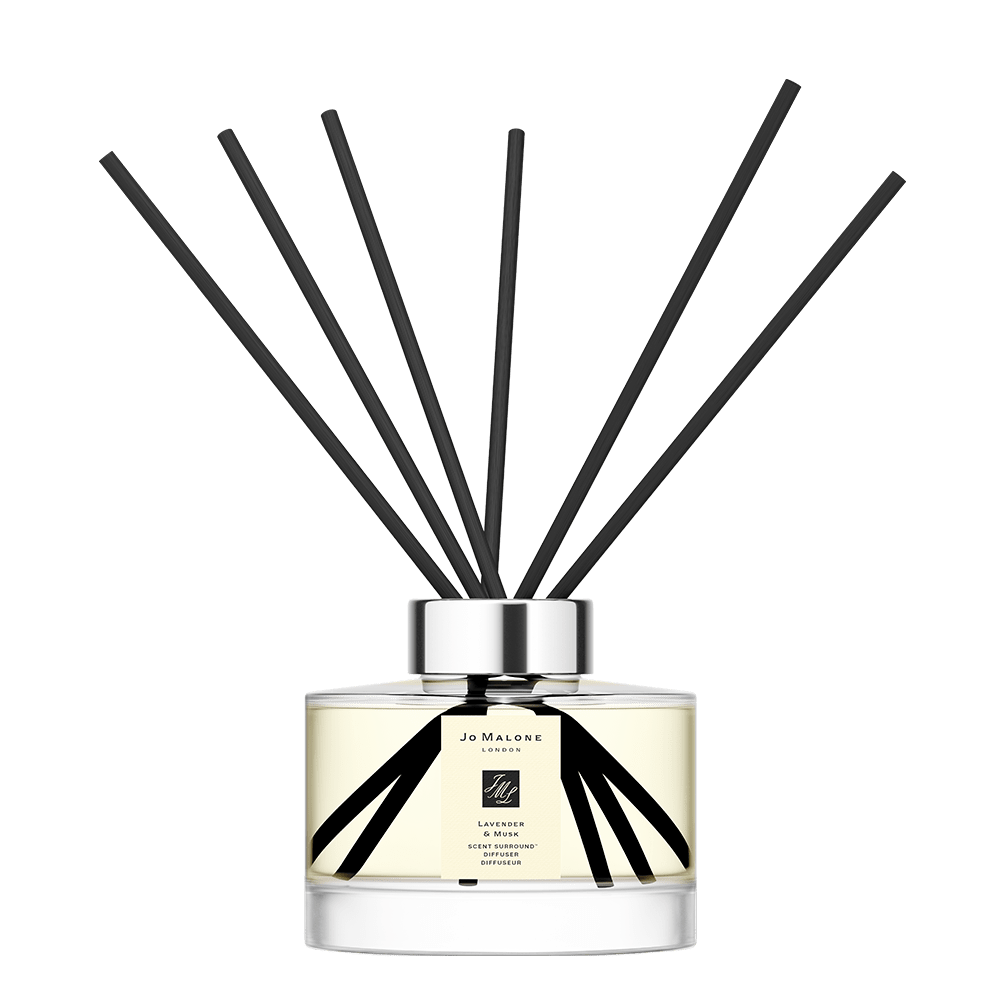 Lavender & Musk Scent Surround Diffuser
Create a tranquil atmosphere for a good night's sleep with our limited-edition Diffuser. Understated and sleekly designed, our Diffusers effortlessly and continuously add an enveloping scent to any space, crowned with 10 elegant rattan reeds.
Aromatic English lavender mingles with a cocooning note of musk for a soft and sensual scent. Place on your bedside table or dresser to encourage a relaxing mood.